Extra Curricular Activities
Otemon Gakuin University has a variety of athletic and cultural extracurricular activities, all open to exchange students. Among sports-related clubs, there are martial arts such as karate, judo, and kendo as well as baseball and tennis, among others. There are also many clubs which will allow you to become familiar with Japanese culture such as tea ceremony, flower arrangement, and manga. Club activities will deepen your ties with other students and enrich your student life.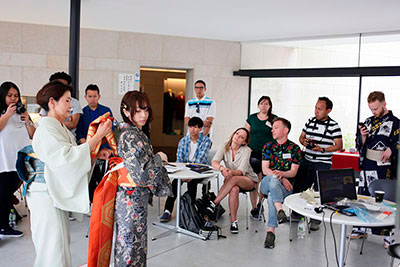 Cultural Experience Tours
Inbound exchange students can enjoy many opportunities to visit cultural and historical places to expand their real views of Japan. Otemon Gakuin University focuses not only on academic activities on campus, but also on off campus field work.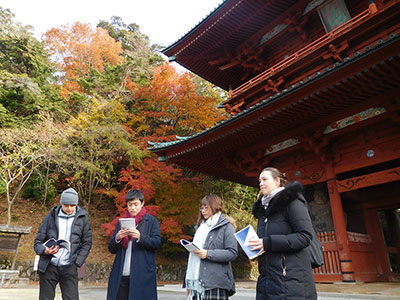 Off Campus Activities
Otemon Gakuin University is a part of comprehensive educational institution that encompasses primary, junior and senior high schools under its umbrella. The university also works closely with the municipal education board that governs all the public schools in the region.
This extensive network allows incoming exchange students to visit secondary educational schools, where they are invited to make presentations or workshops introducing their home country and culture to the local youngsters.
Otemon Gakuin University is actively engaged in this initiative to promote grass-roots international exchanges in the local community.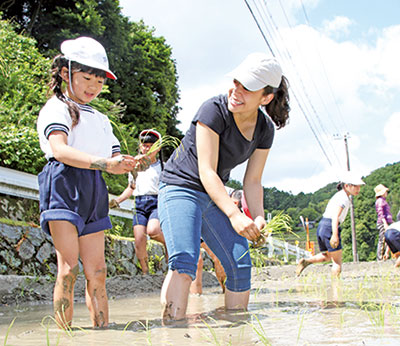 Work Experience
Exchange students are offered opportunities to work as tutors at English Café, our affiliate junior and senior high schools or other classes, depending on their cultural and linguistic background. In principle, one-semester exchange students are allowed to work only on campus as they need to focus on their studies during the semester. Exchange students staying for two semesters can be engaged in off-campus part-time work during their second semester within the legal limits. Credit-bearing internship opportunities may be organized for two-semester students during school breaks provided they meet language requirements.