Facilities
Visit Ibaraki Sojiji campus virtually!

Library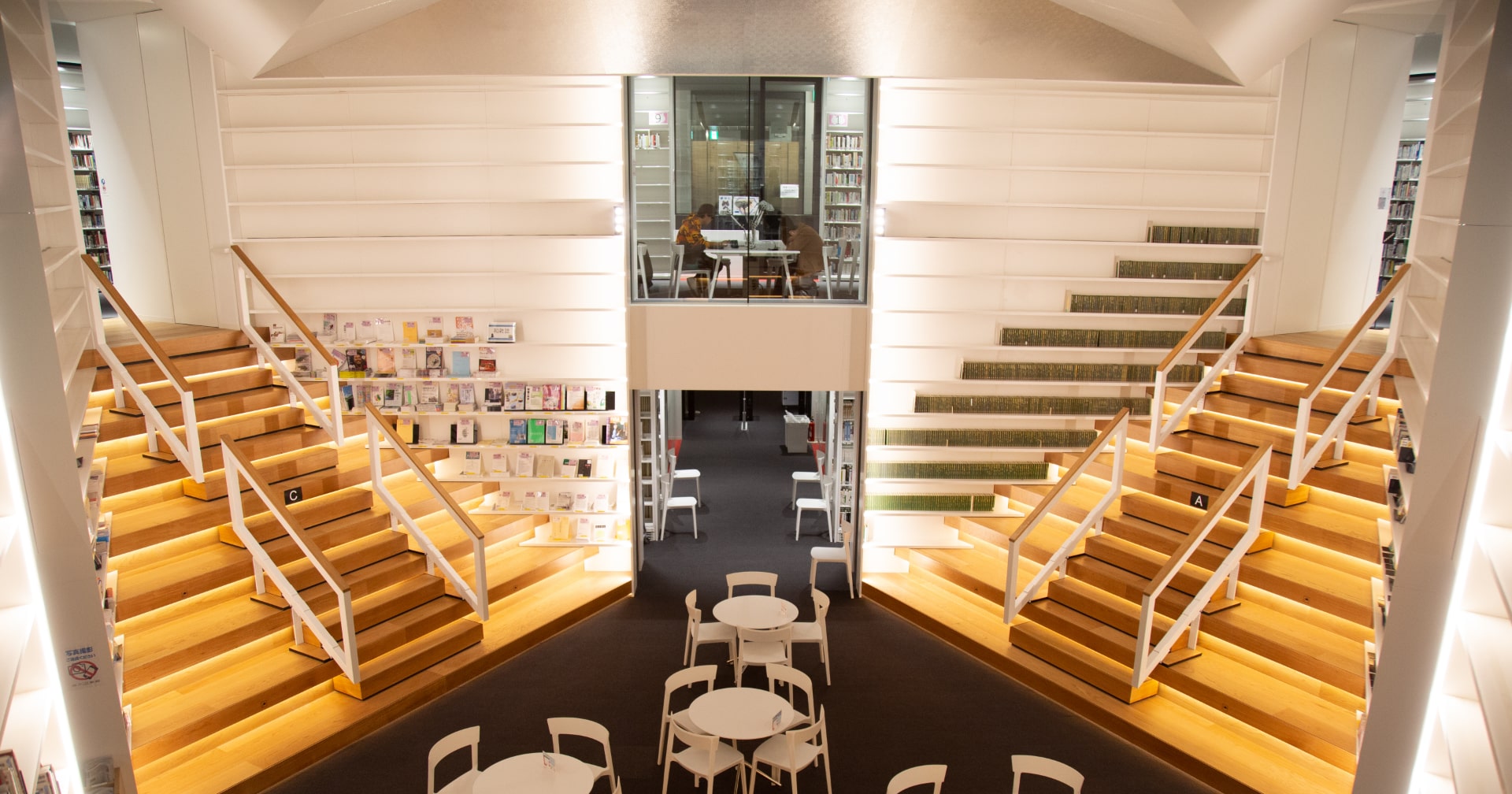 The library is a two-layered construction on floors 3 and 3.5, located in the center of the Academic Ark. It holds a collection of over 500,000 books, which includes textbooks, topical new publications and magazines. It is also equipped with 360 panoramic reading tables and group study rooms. Approx. 10,000 magazines and books are also available in the Discovery Promenade.
Cafeteria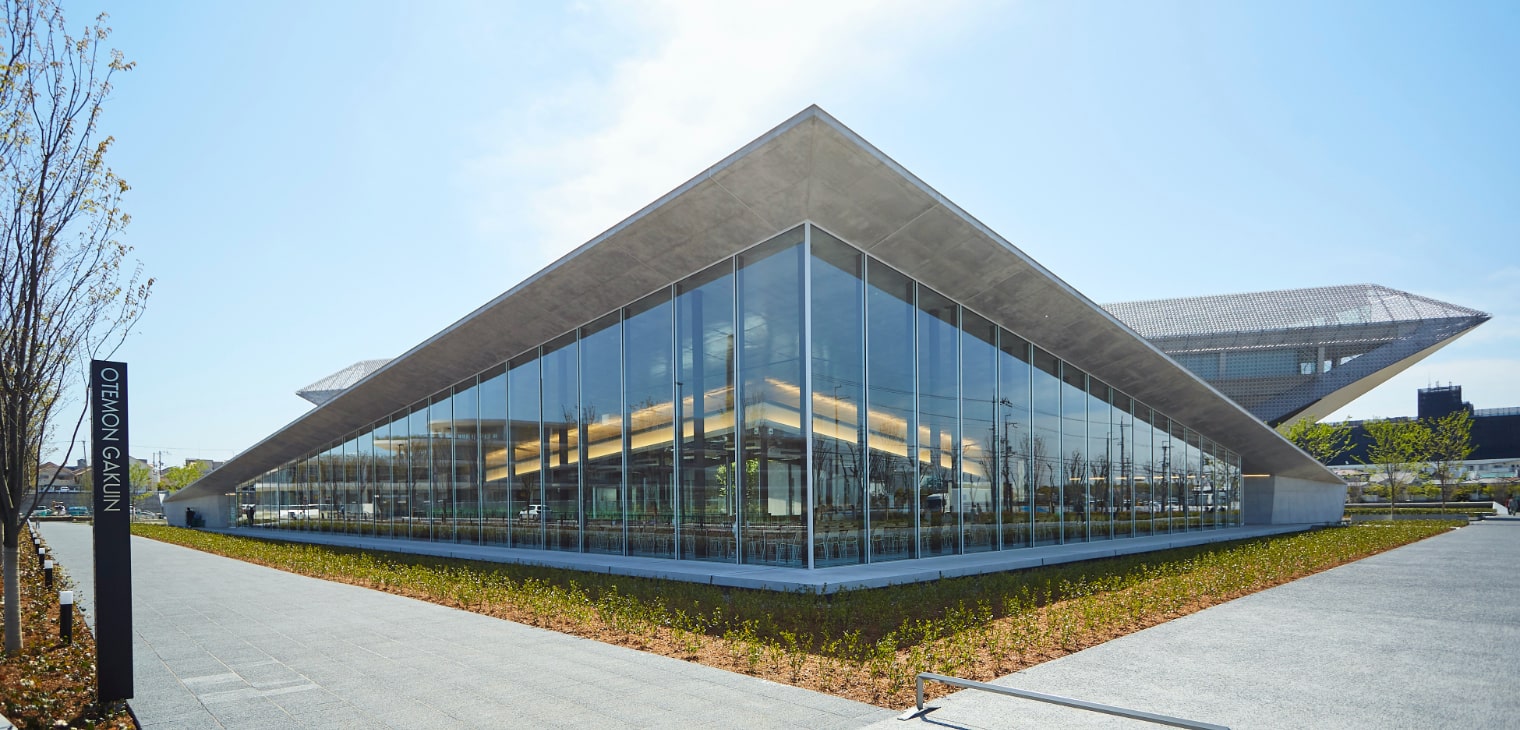 You can find a range of traditional Japanese meals from nutritious and hearty combo meals (Teishoku) to Udon or Gyudon, which are all 500 yen or cheaper. The restaurant is managed by a leading restaurant company, where an OIDAI alumni serves as CEO. The cafeteria also has a convenience store and a coffee shop.
5F Rooftop Terrace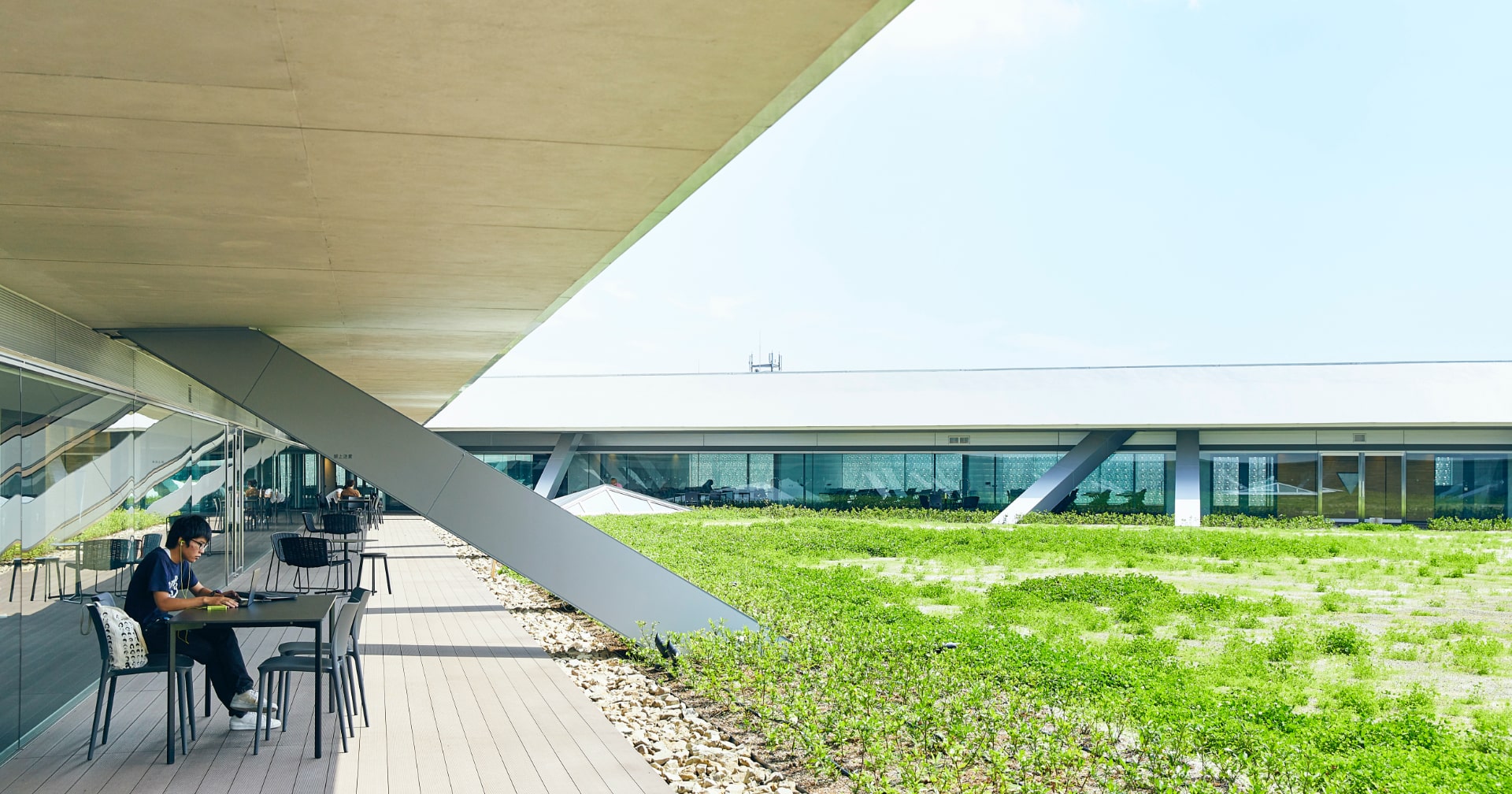 The fifth floor is designed to combine classrooms and an open-air garden. Enjoy getting a breath of fresh air between classes. You can read a book or hang out with your friends on the terrace along the garden.
Shorai-an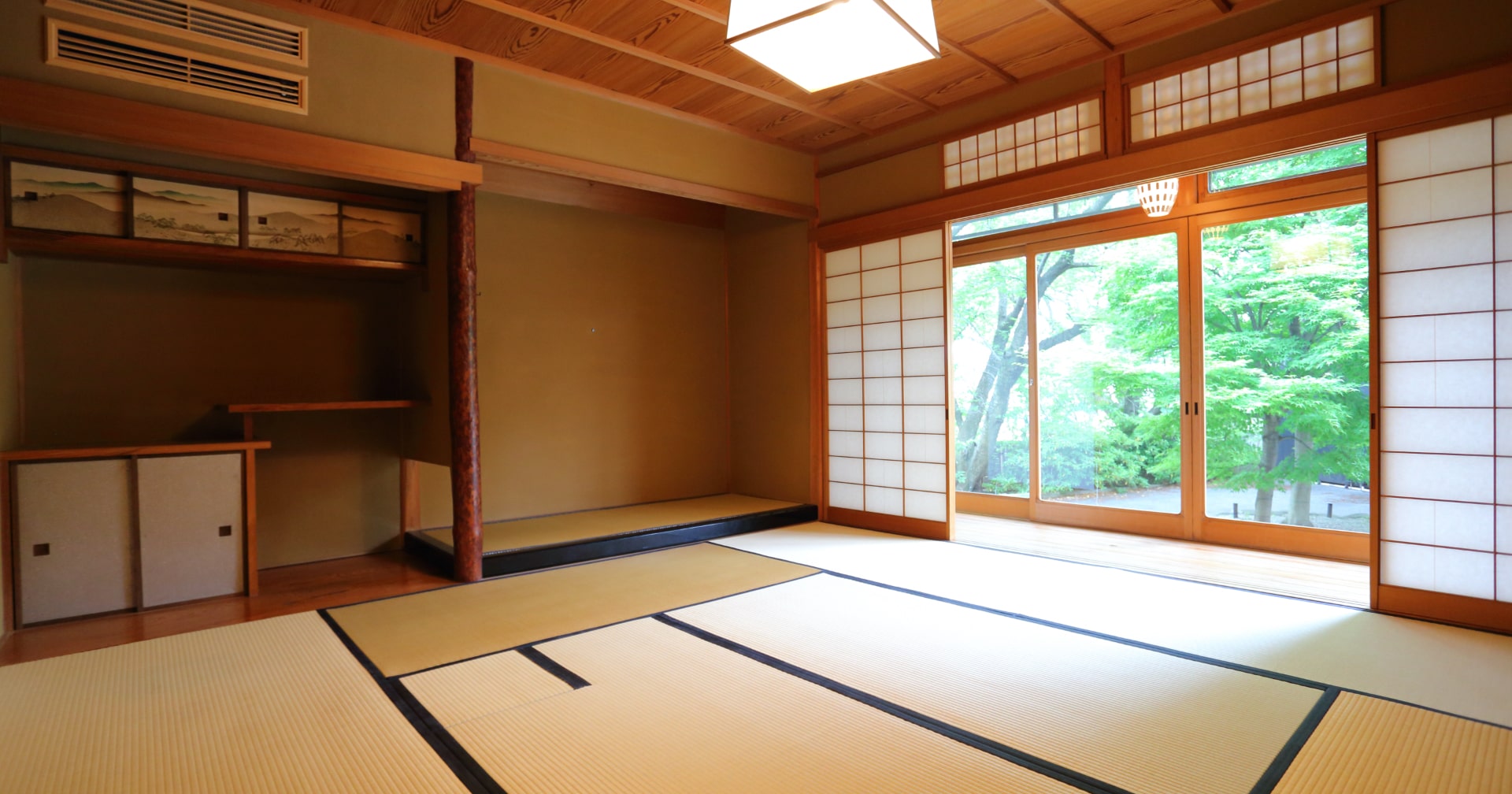 Shorai-an was built with contributions from Konosuke Matsushita, the founder of Panasonic Corporation. It houses an authentic Japanese tea house for the tea ceremony club.
Training Center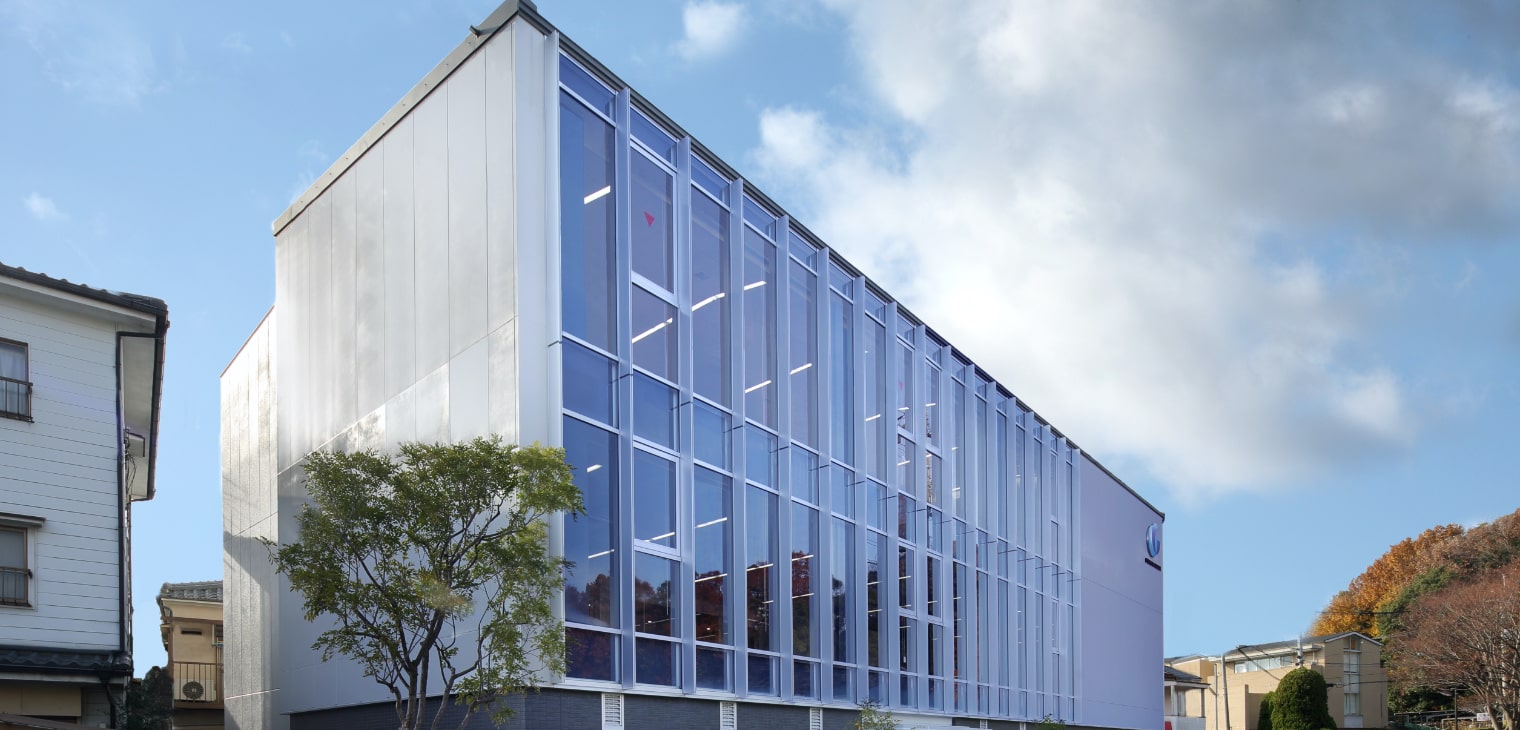 The Training Center is a gym facility which students and school personnel in general can use for the purpose of maintaining their health, even if they are not a member of an extracurricular club or group. In addition to a variety of training and gym equipment, the facility also has changing rooms, shower rooms and a resident trainer.