Library
The library is a two-layered construction on floors 3 and 3.5, located in the center of the Academic Ark. It holds a collection of over 500,000 books, which includes textbooks, topical new publications and magazines. It is also equipped with 360 panoramic reading tables and group study rooms. Approx. 10,000 magazines and books are also available in the Discovery Promenade.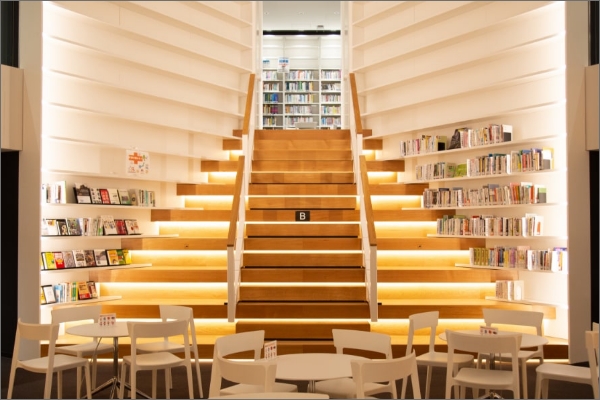 Cafeteria
You can find a range of traditional Japanese meals from nutritious and hearty combo meals (Teishoku) to Udon or Gyudon, which are all 500 yen or cheaper. The restaurant is managed by a leading restaurant company, where an OIDAI alumni serves as CEO. The cafeteria also has a convenience store and a coffee shop.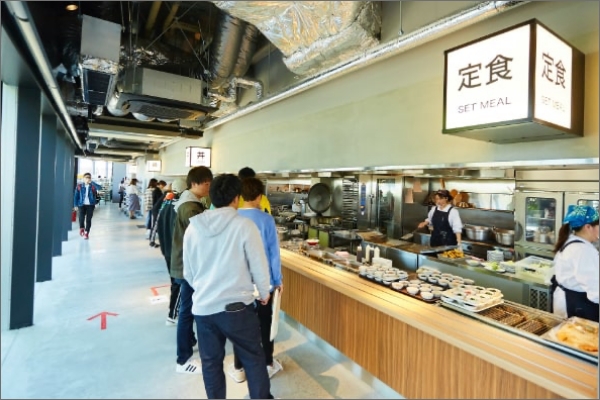 English Café at Otemon
English Café at Otemon (E-CO) is a social learning space and self-access center established in April 2013 to promote global communication skills, self-directed language learning and international exchange for all students and staff on campus.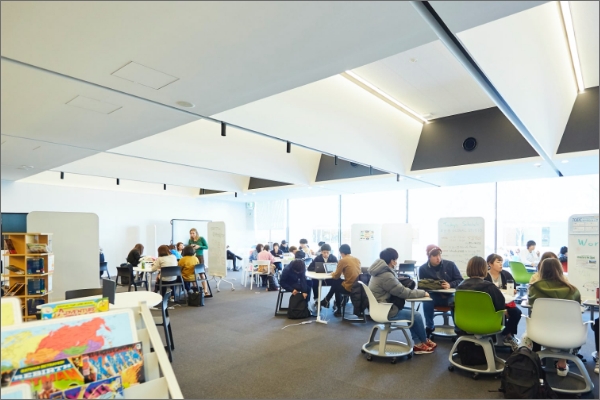 Library
The library holds a collection of 520,000 books, which includes textbooks, topical new publications and magazines, and audio-visual materials. It also is equipped with AV booths and study rooms. Reading on the terrace is also possible on sunny days.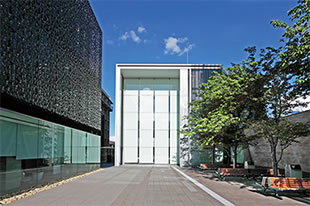 Central Building
The Central Building functions as "a place for learning through communication" and possesses "English Café at Otemon" and "Learning Support Rooms." This is the symbolic building of Otemon Gakuin University.
Building 1
The building has glass walls covered by a cherry blossom motif. Student support offices are assembled on the 1st floor, such as the Educational Affairs Section, the Student Affairs Office, and Career Center.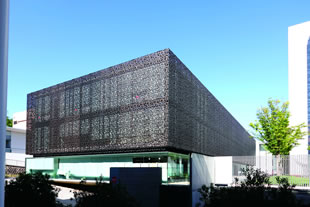 Building 6
Equipped with multimedia-compatible large-scale classrooms which can contain approx. 550 students maximum at once. Events and academic conferences are also held at "Yushun Hall" located on the 2nd floor.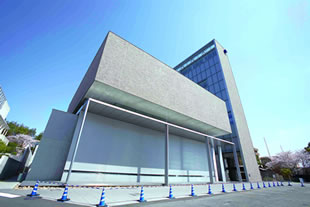 Sports Ground 1
This field is the size of a professional soccer field. It is also equipped with night game facilities. In 2011, the entire field was replaced with artificial turf to improve safety.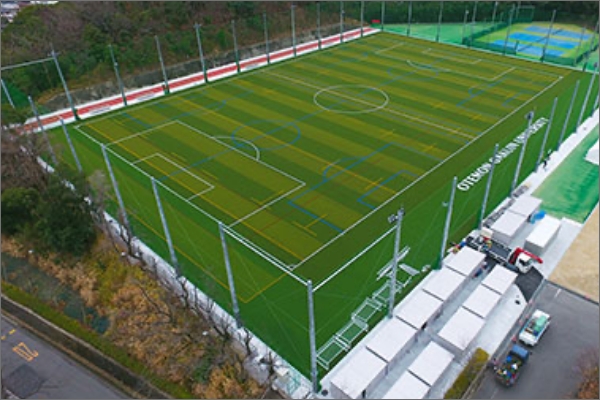 Cafeteria
This is a four-story structure which houses a variety of dining halls offering assorted menus such as healthy Japanese food and buffet style menus. All the food served at each dining hall is inexpensive and good.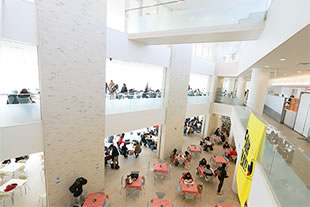 Shogunyama Hall
This is a museum intended to transmit this university's history and convey the thoughts and aspirations of some of its notable figures to people of the present day. Alumni and their parents and guardians may also freely visit the museum, which also functions as a place for interpersonal exchange.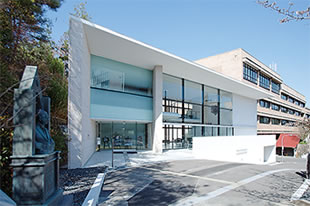 Training Center
The Training Center is a gym facility which students and school personnel in general can use for the purpose of maintaining their health, even if they are not a member of an extracurricular club or group. In addition to a variety of training and gym equipment, the facility also has changing rooms, shower rooms and a resident trainer.