Center for International Studies
The Center for International Studies promotes international exchange activities at the University. The objective of the Center is to perform the education, research, investigations and support necessary for international exchange and to perform the work incidental to these aims. It plays a part in the education to nurture personnel with an international viewpoint and international sociability, which is one of the educational principles of the University.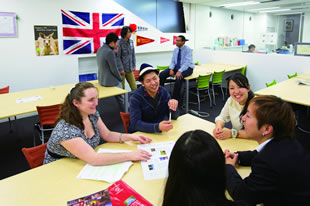 Student Affairs Division
The Student Affairs Division provides the various services and information necessary for students as they live their lives at the University. In addition to the issuance of student identification cards and the application procedures for scholarships, various other procedures can be performed such as changes of address and leave of absence/readmittance procedures. Furthermore, the Division can also be consulted about various matters such as accident insurance for when an injury is suffered inside or outside the University and inquiries about items lost and found.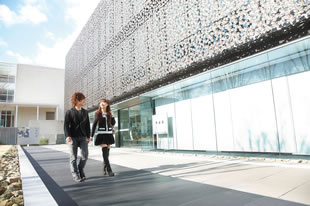 Academic Affairs Division
The Academic Affairs Division handles all matters related to the study by students, including matters related to lessons, tests and results and matters related to qualification courses.
It is possible to obtain various certificates such as student status, graduation and scholastic performance certificates from the automatic certificate issuing machine or from the service counter.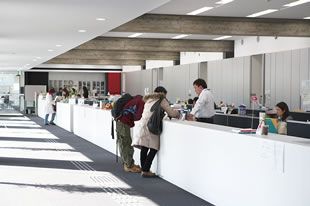 English Café at Otemon
*Ai Campus

English Café at Otemon (E-CO) is a social learning space and self-access center established in April 2013 to promote global communication skills, self-directed language learning and international exchange for all students and staff on campus.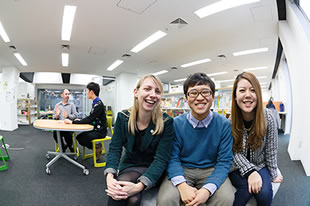 Training Center
*Ai Campus

The Training Center was completed in January 2014 as a facility for the training by extracurricular activities groups and also for the purpose of maintaining the health of school personnel and students in general who do not belong to such a group. In addition to a variety of training equipment, the facility also has changing rooms, shower rooms and a resident trainer.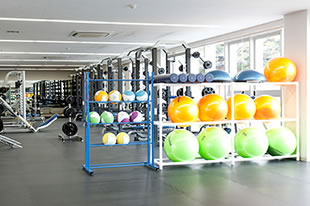 Clinic
*Ai Campus

The main work of the Infirmary is to perform medical examinations, emergency treatment, health consultations and health education. It supports the students in the area of health, so that they can live full lives at the University. Please feel free to contact the infirmary if some special consideration is required in study or student life.
Learn more (Japanese only)